If you decide to shine, no one can stop you! The second session of 20th anniversary lecture tour of Sun's Procedure starts in Harbin
Professor Sun Lizhong, the President of DeltaHealth Hospital, once said: "No matter what kind of work you do, you must learn to adjust yourself, and never let the past put too much pressure on you. This is especially important for we cardiac surgeons. Once something goes wrong, and the stress can't be relieved, you may even not be able to survive."
Yes, as long as you decide to live, you must live to the fullest.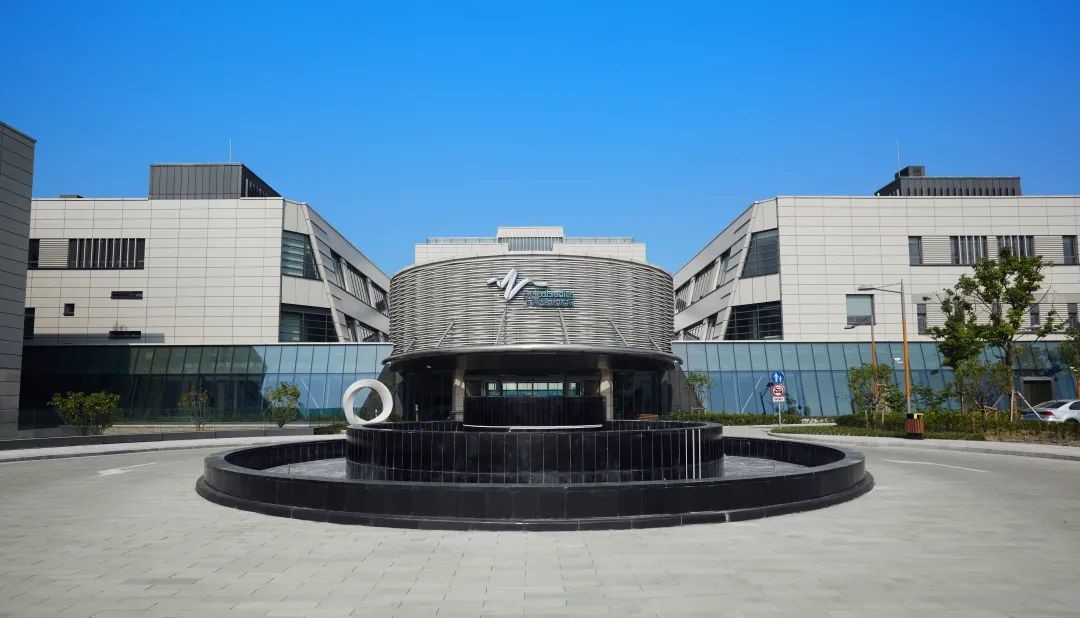 Despite its short history, DeltaHealth Hospital, a private medical institution, has made outstanding achievements in the diagnosis and treatment of large vessel surgical diseases, especially in the emergency treatment of acute type A aortic dissection, thoracoabdominal aortic surgery and complex aortic surgery.
Aortic surgery is one of the most technically difficult operations in the field of cardiovascular surgery, and is considered as "an all-night bloody battle against the death". Its great difficulty and high mortality rate make many surgeons not dare to perform. However, facing all these challenges, Professor Sun never gave up and struck out on his own for an innovative treatment method.
The aorta is the largest artery and is crucial for the human body. Connected to the heart and shaped like a large "?", it passes through the chest and abdomen, terminating in the bilateral iliac arteries. Branch vessels originating from the aorta supply blood to all our major organs.
Once the aorta is ruptured, blood will burst through the hole, like a flash flood in the body, causing death in minutes. Therefore, doctors have to repair the aorta before it ruptures. The rupture is mainly caused by aortic dissection and aortic aneurysms. To repair the aorta, the diseased area, or lesion, is usually replaced by a section of artificial blood vessel.
Professor Sun creatively combined the elephant trunk technique used in treating true aneurysms abroad and the principle of vascular stent placement, to design a stent-type artificial blood vessel and its delivery device. Then Sun's procedure was created, that is, the "aortic arch replacement with implantation of stented elephant trunk". With this new procedure, there has been a significant reduction in mortality rate of aortic dissection surgery.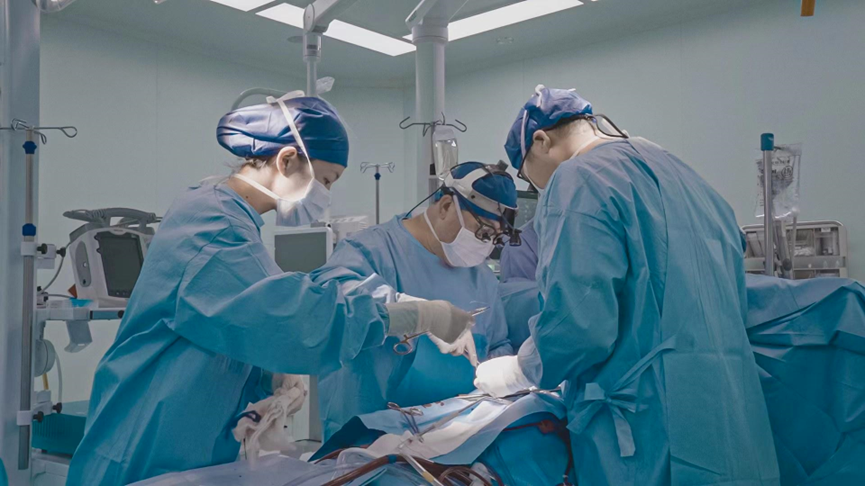 In 2023, the 20th anniversary national lecture tour of Sun's Procedure officially started. Professor Sun took a major step forward in achieving his goal: "Twenty years ago, only a few doctors in China could perform Sun's procedure, but now this number has reached over 500. I hope that in the next 20 years, more hospitals can perform cardiac surgery, more young doctors can join in this field, and more patients can be treated!"
The Second Stop - Harbin "About Breakthrough"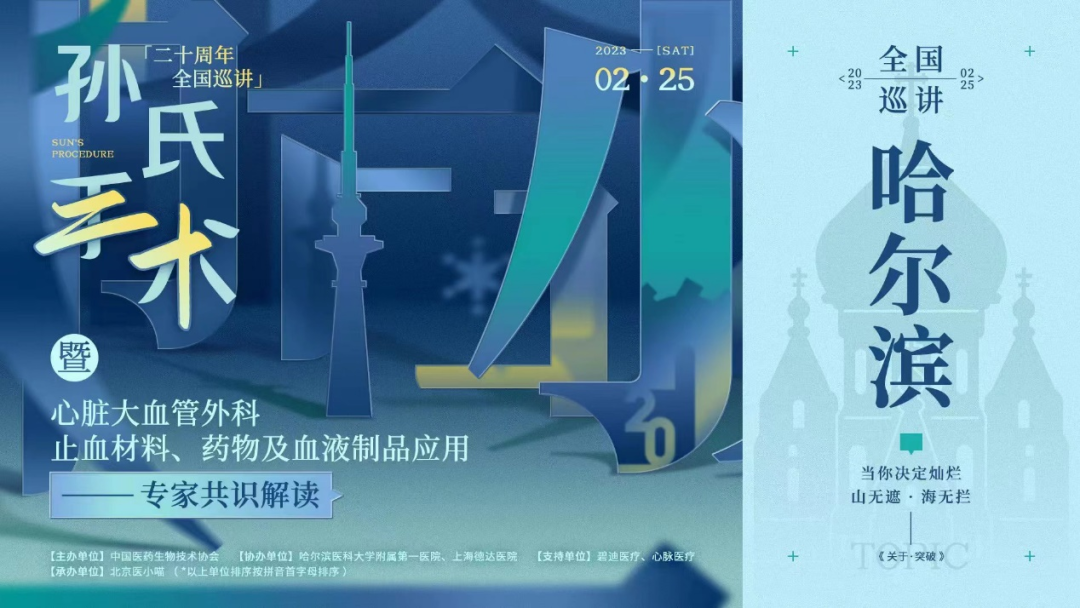 The second session of the lecture tour will be held in Harbin both online and offline on February 25, 2023, and there will also be expert consensus and interpretation on the application of hemostatic materials, drugs and blood products in cardiac surgery. Your attention will be highly appreciated.
Refrerences:
1. 百度百科,词条主动脉https://baike.baidu.com/item/%E4%B8%BB%E5%8A%A8%E8%84%89/1923171